An article published by the Guardian recounts the burning of the Moken village on Koh Surin and its aftermath. As amenities are still lacking and must be shared among the 273 people whose homes were destroyed, "daily life is challenging."
After the incident, the park authorities and the Thai navy quickly stepped in to provide financial, material, and organizational assistance to the Moken. However, the article criticizes their rushed initiative to restore the village to its previous state. For one, crowding the many small huts, made of flammable materials, into the same small space in the bay will again expose the village to fire hazards. Another major complaint is that the planned houses are far too small to fit many of the Moken families.
In a repetition of the process after the tsunami, the government one-sidedly started the construction work. The Moken, extremely knowledgeable about their environment and experienced builders, were given no opportunity to express their wishes for the reconstruction of their homes:
"The layout insisted upon by the park not only disregarded important cultural traditions, it created problems with hygiene, contributed to the spread of disease. And of course, it was a huge fire hazard."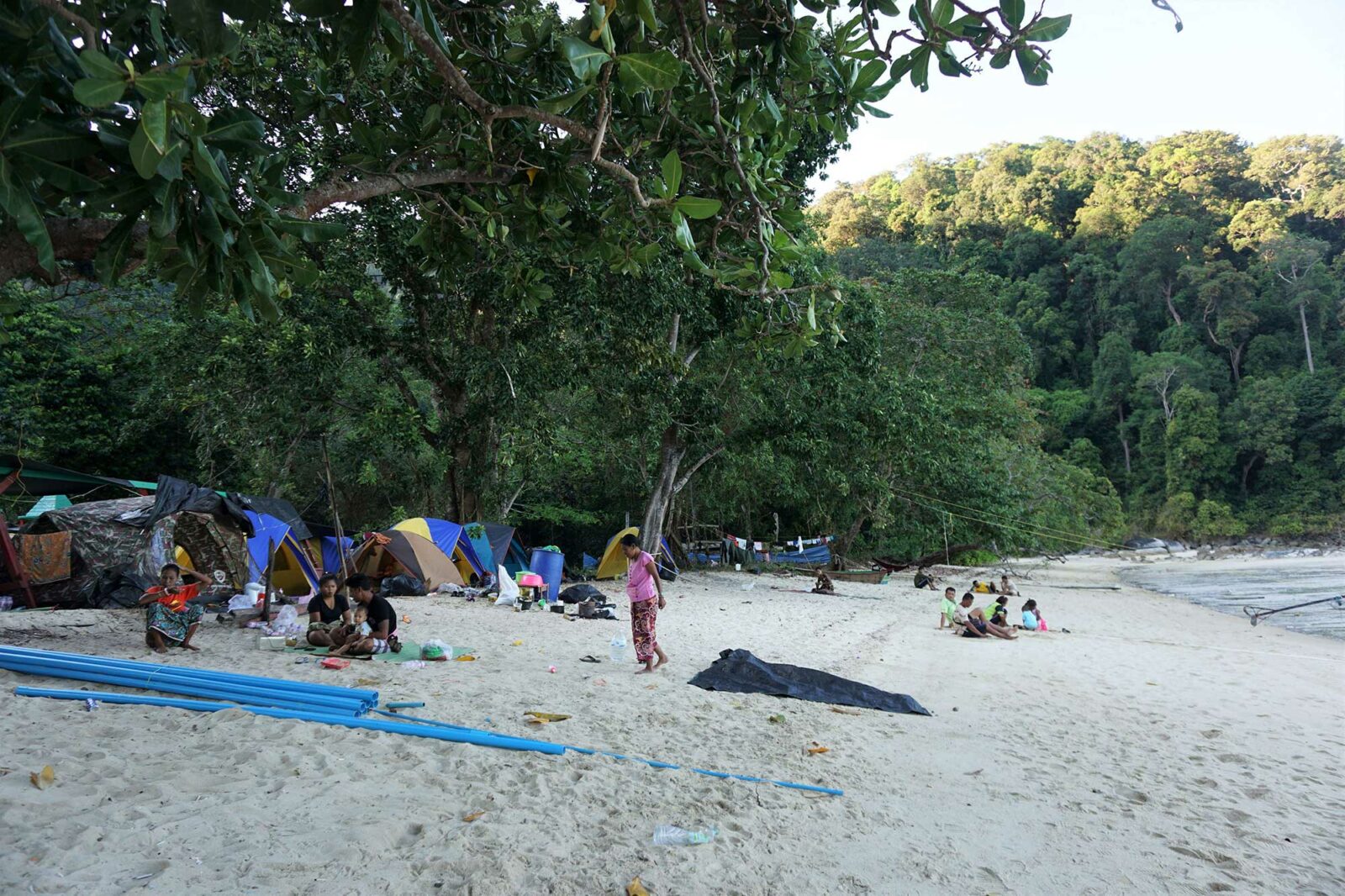 The Moken are worried about their future safety in the new village and have clear ideas about the ways in which the current plans could be improved. More space, which could be taken up further along in the same bay, is the main requirement. In her article, author Susan Smillie also mentions another possibility: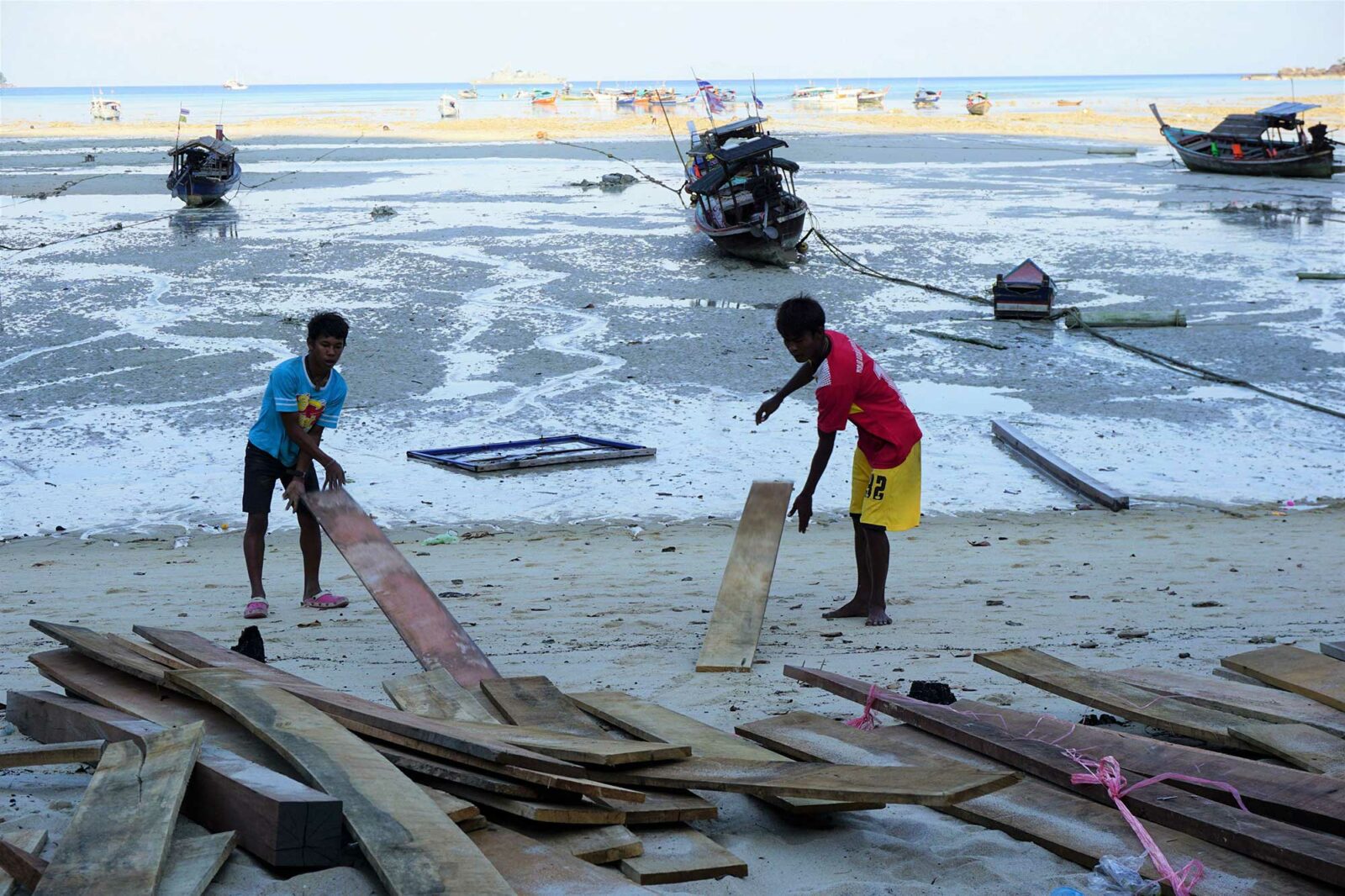 "There is another option the park won't yet discuss – the use of a bay nearby. For generations, Moken lived between several bays on Koh Surin, including Au Bon Yai bay and Sai En bay (where they buried their ancestors) long before the park existed; these lands are, by rights, their ancestral home. The obvious solution would be to return both bays to the Moken to live in and manage."
The options are available and the Moken community is eager to start rebuilding and recommence their lives – all they need is to be given the opportunity. The article concludes:
"The Surin Moken know and love their land better than anyone. They are highly motivated to look after it."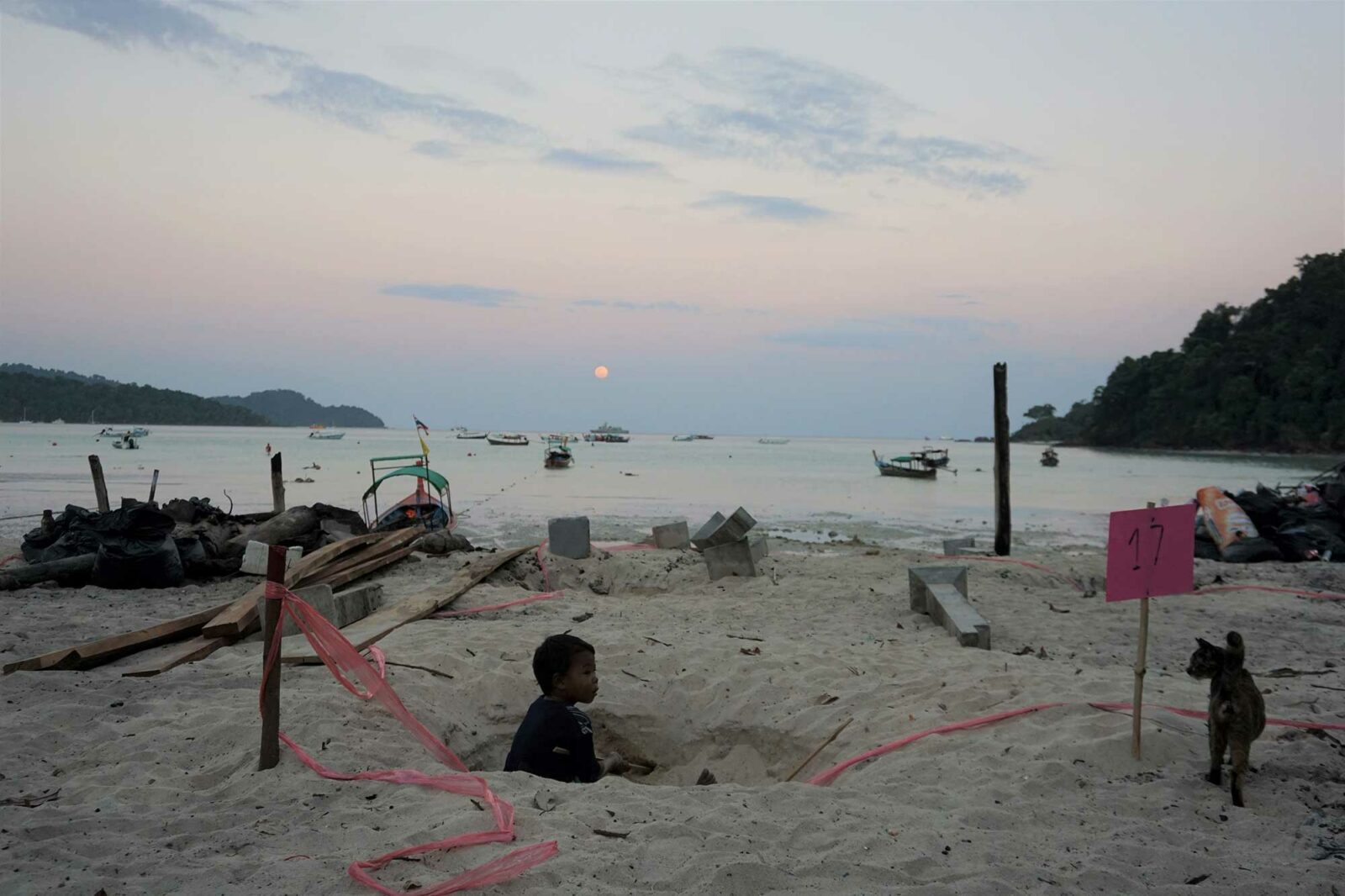 The original Guardian article can be read in full here.
The Moken now face an uncertain relief process. We are facilitating a Moken-led fund to address the most urgent needs of the community and the long term recovery process.

Please donate

Media contacts please email [email protected] or call +66 81 944 1275