Welcome to the Moken Islands
This website is a gateway to the Moken people and the Surin Islands National Park.
Many visitors to Koh Surin come and go unaware of the islands' original inhabitants, their way of life, and their struggle for autonomy.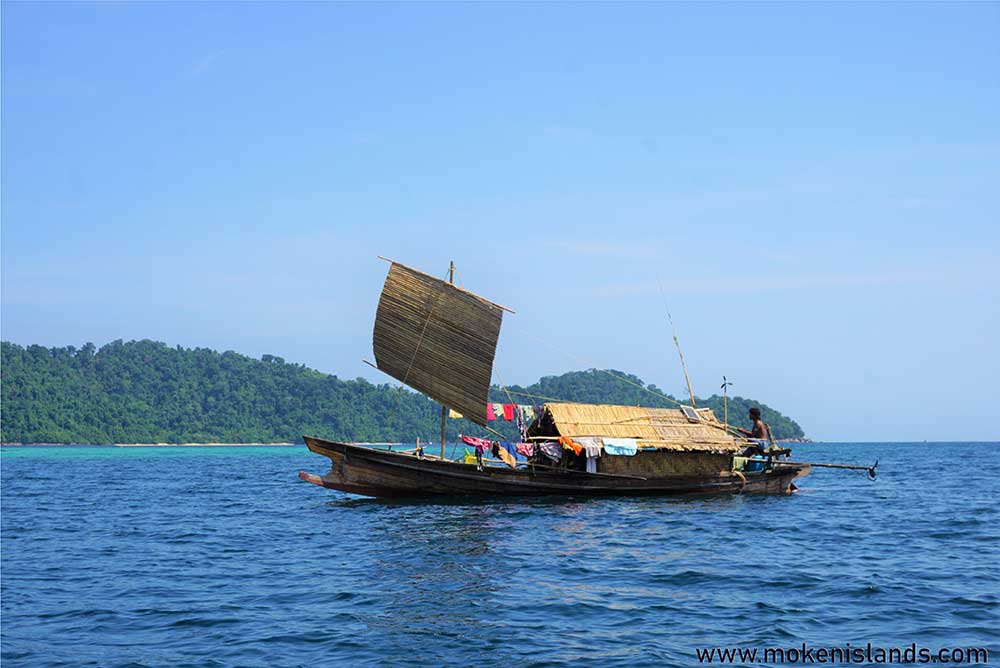 Updates from Koh Surin
The Moken fire relief campaign has concluded. Thanks to everyone who helped to provide household items, solar lights, books, and support for attending government meetings. The focus has now shifted from short term recovery to long term cultural and economic empowerment.
In exciting news, the last Moken houseboat in Thailand has set sail on a journey to connect Moken communities and inspire hope for the future.
Where?
Turquoise waters full of brightly colored fish surround the jungle-clad hills of the Surin Islands. Located in the Andaman Sea between Myanmar and Thailand, the group of five islands features the most extensive coral reef in Thailand. With the creation of a national park, beach camping and snorkeling have become very popular here. Manta Rays and whale sharks are known to frequent the area, and the islands are a nesting site for three species of turtle. Getting to Koh Surinis relatively easy, with boats departing from Kuraburi between mid-November and mid-April.
Who?
This is the home of the Moken, an ancient sea-faring people who have roamed the Andaman Sea for thousands of years. Traditionally, the Moken lived on their Kabang houseboats in the dry months and banded together in temporary villages during the monsoon. Possessing a rich knowledge of the reefs, the Moken have exceptional underwater skills such as free diving and spear hunting. More recently, the traditionally nomadic Moken have responded to growing socio-economic pressures by settling permanently in their formerly seasonal monsoon settlements.
Why?
The Moken are a fascinating people with a unique, and very photogenic, lifestyle. Unfortunately, the widespread media coverage and visits from foreign tourists over the last few years have not empowered the Moken in developing their community and maintaining their culture. This website is a bridge to meaningful interaction with the Moken.
If you want to get involved from afar, you can connect with several inspiring projects.
If you are coming to Koh Surin, you can join tours exploring the Moken way of life. Faced with the challenges of a vanishing culture and a lack of good jobs, the Moken established a Village Tourism Team in 2011. Respectful visitors can now discover the beauty and depth of the Moken connection to the reefs and jungles of Koh Surin.
Close to Surin Island, several nearby villages have also formed tourism teams.